Want to play? Get in touch!
Want to Support EYBL with a Team Sponsorship or Banner on our Fields?
Need to know where to go?

Want to know about our spring baseball programs?
Questions?

Contact us at ebod.eybl@gmail.com
Easton Youth Baseball
P.O. Box 458
North Easton, MA 02356


Connect with us:
Welcome to Easton Youth Baseball League
"Little League baseball is a very good thing because it keeps the parents off the streets"

-Yogi Berra
Congratulations to this years Division Champions!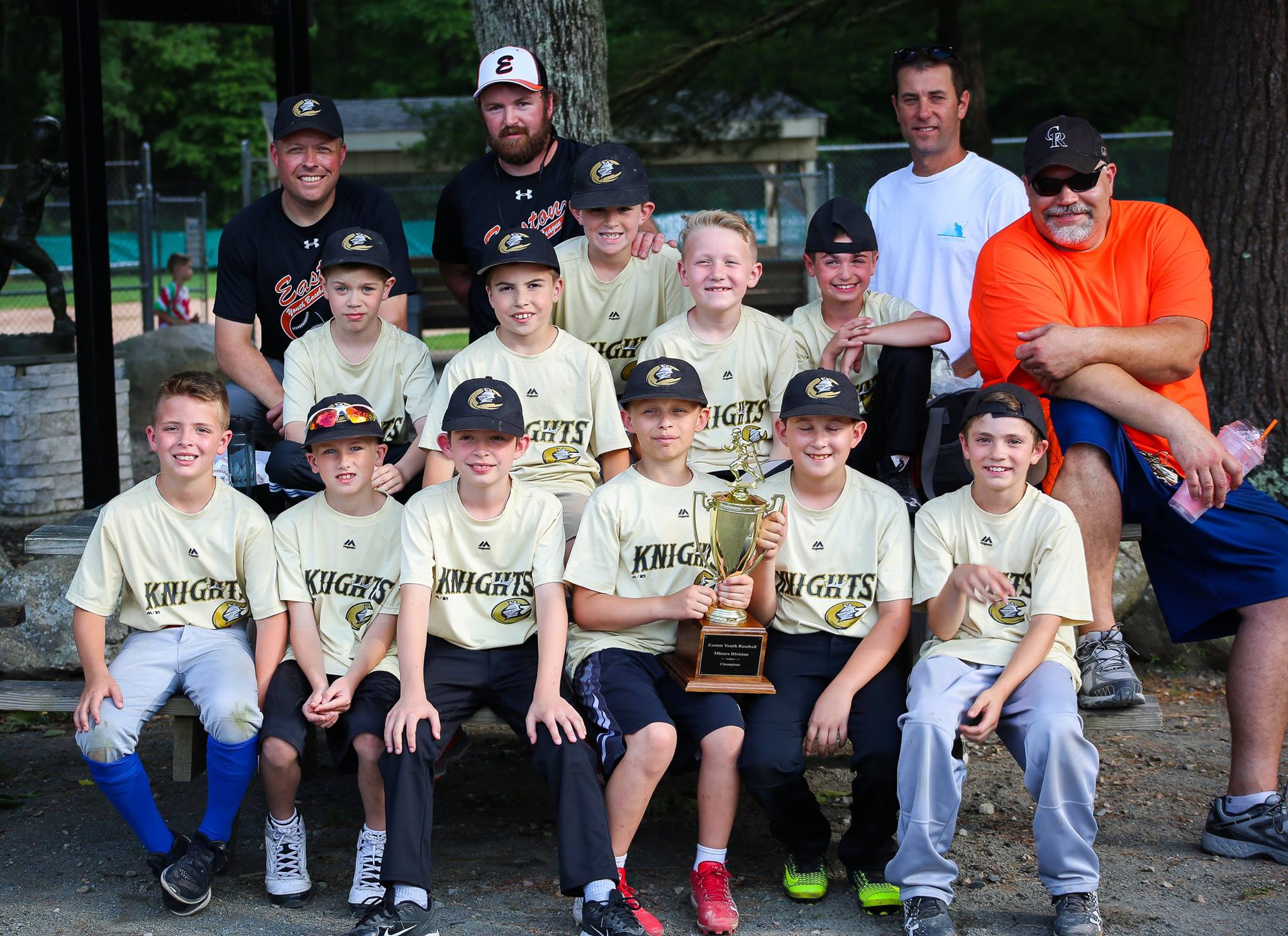 Minors Division Champions Knights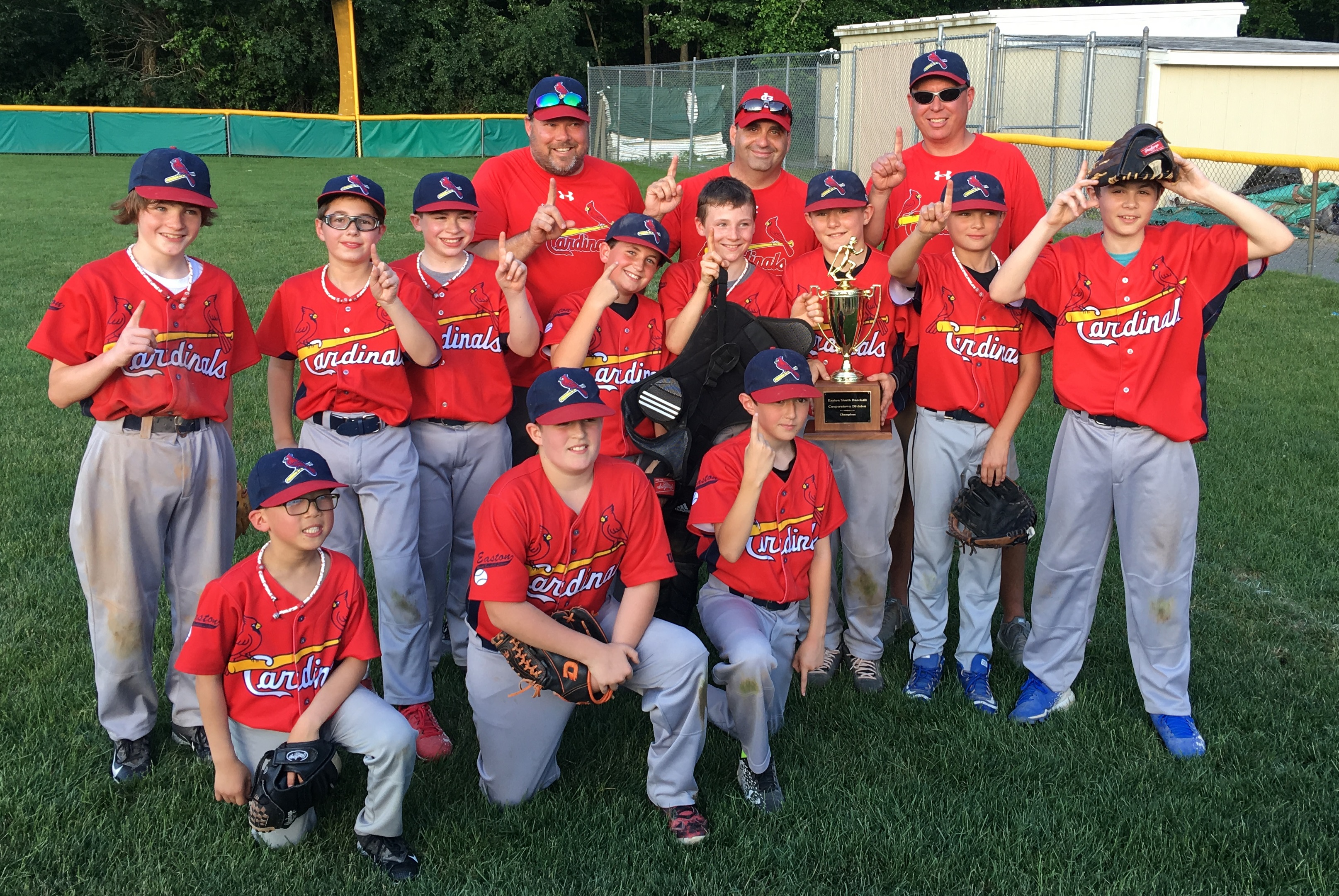 Cooperstown Division Champions Cardinals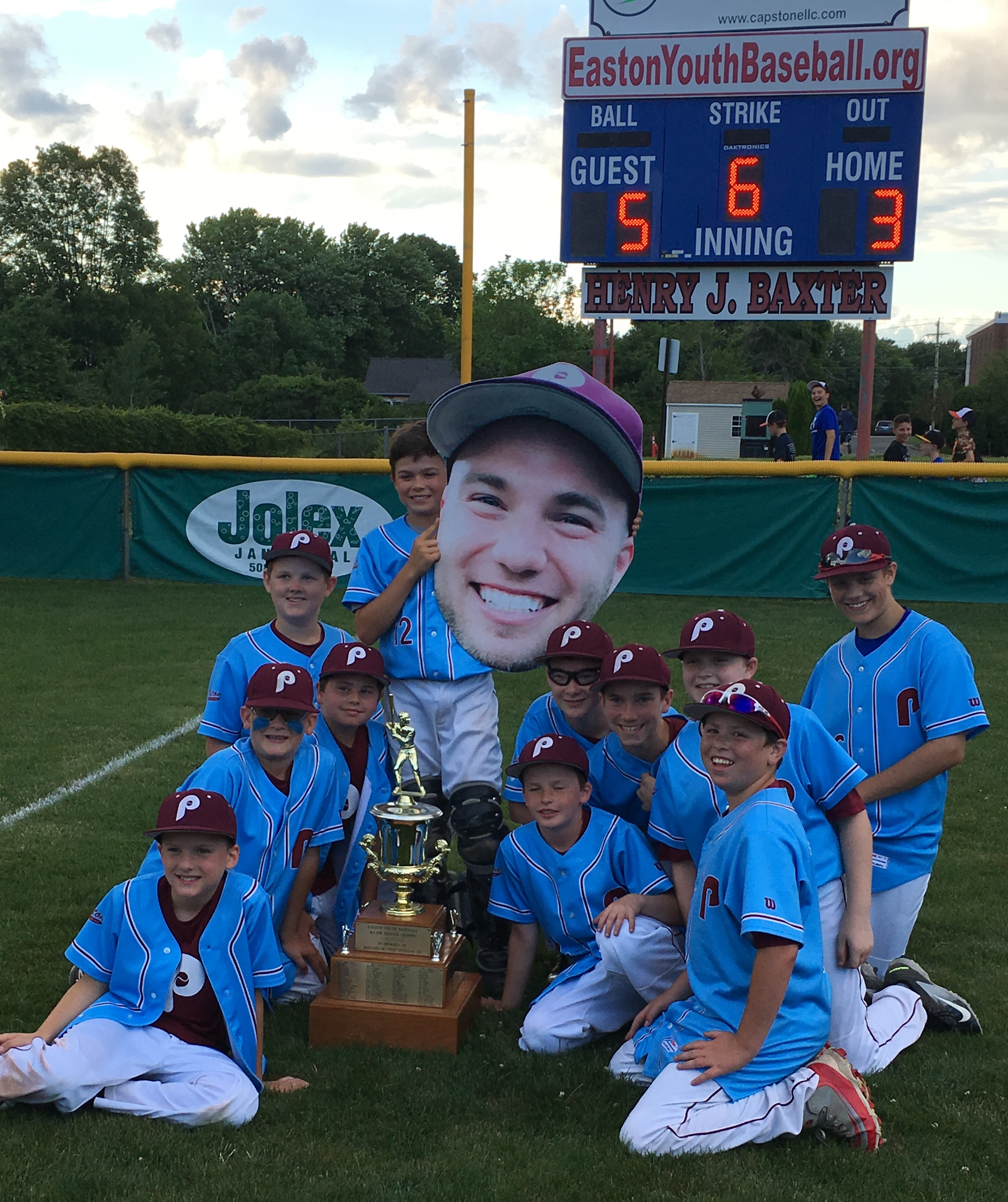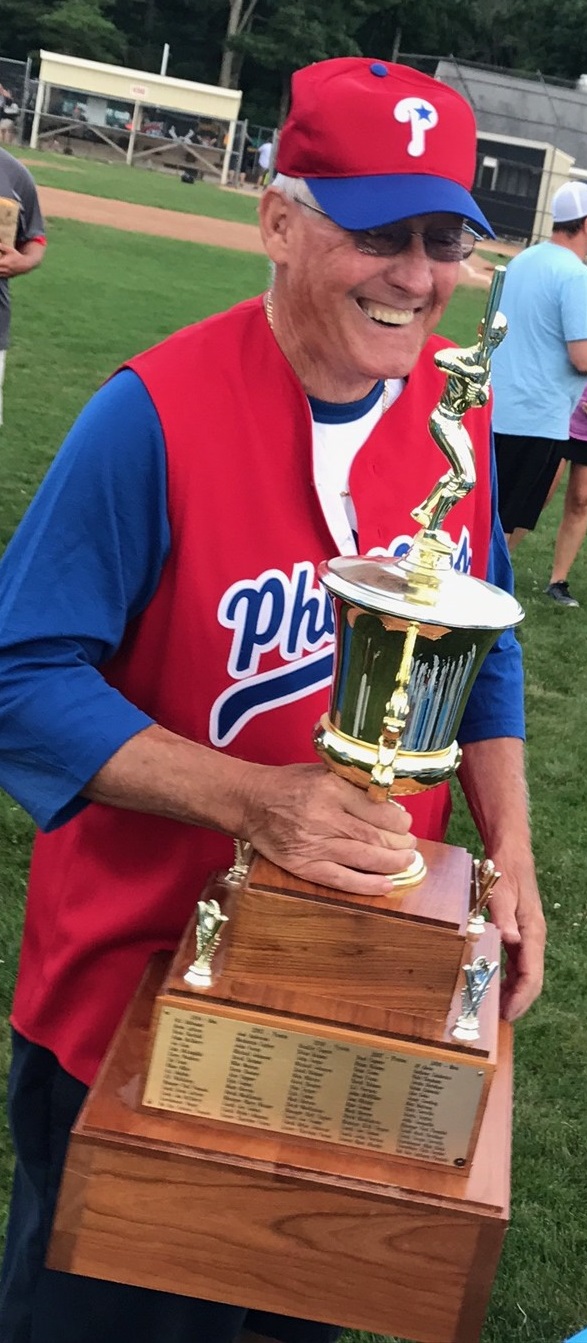 Majors Division Champions Phillies - and former Phillie Manager Bernie Sullivan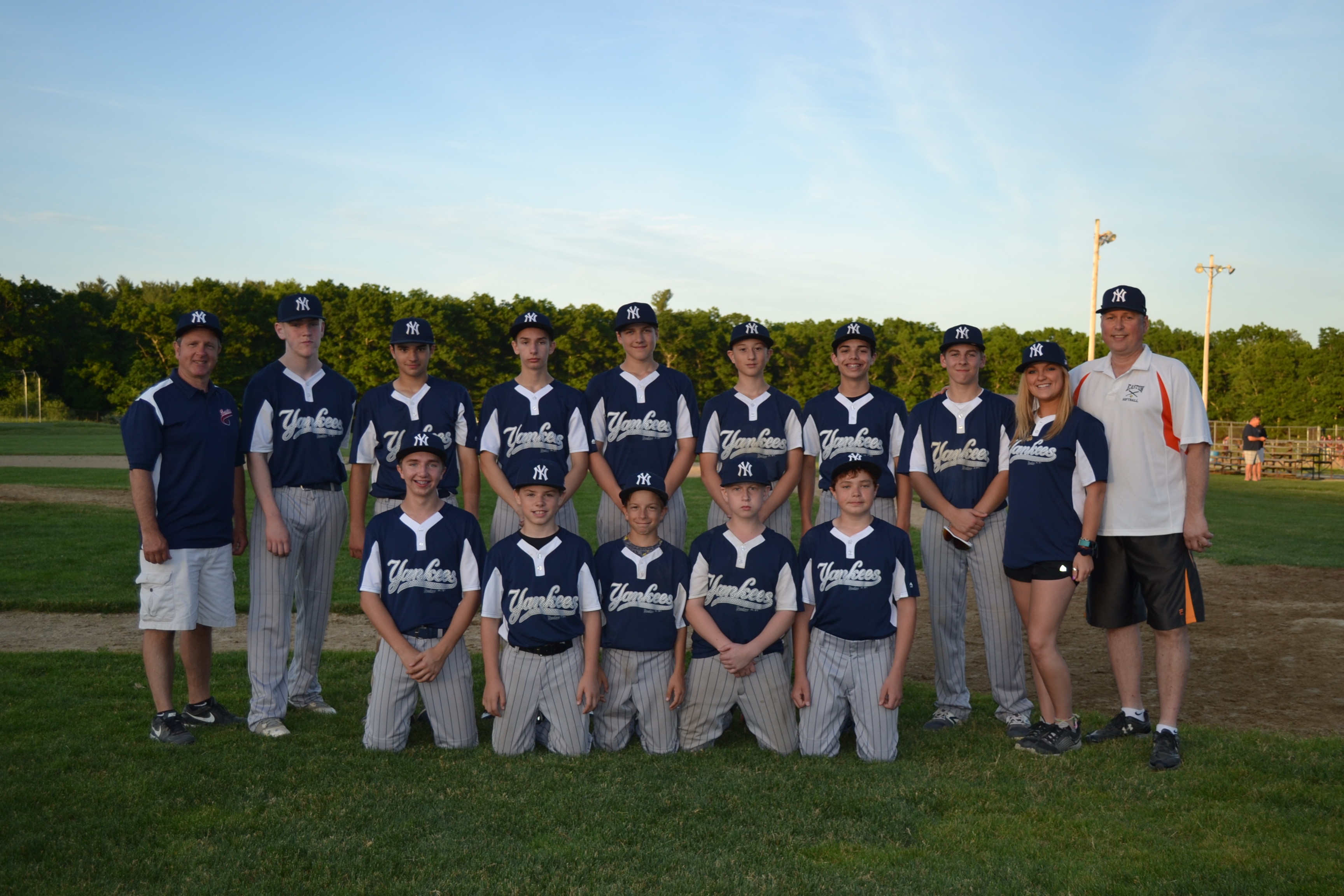 Babe Ruth Division Champions Yankees
Former EYBL Cal Ripken players with the real Cal Ripken:

Christian Papasodero, Kosta Spiliokos, Braden Kelly, Jadon Ricci, Nate Fulford, William Whiteside, Will Bertram, Brendan Cross, and Ryan McKenney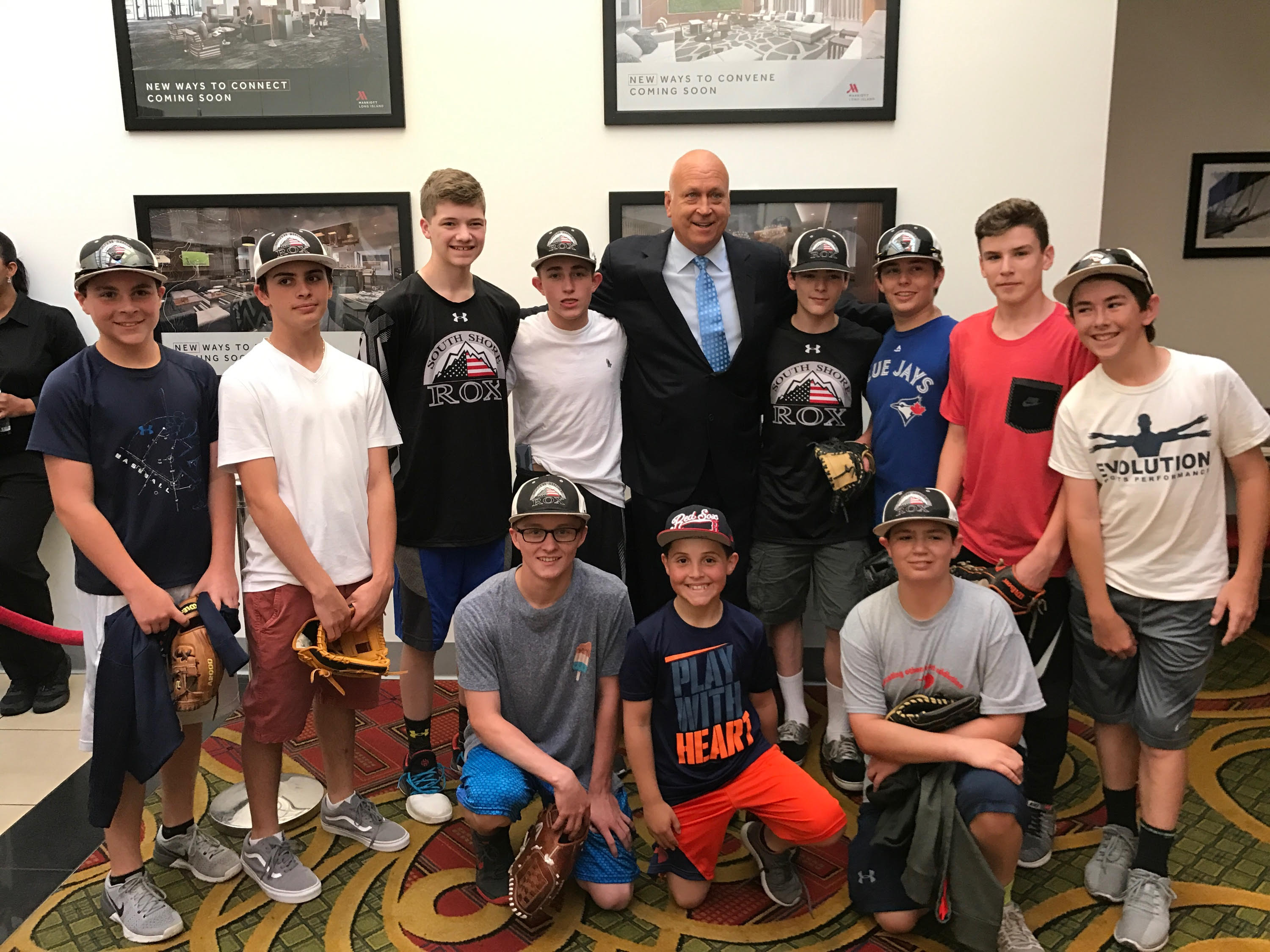 Easton Youth Baseball League is proud to sponsor the 2017 Donald Charis Memorial Tournament.   

All games will be played at the Militia Park Complex located in North Easton, Massachusetts. 
The 9 & 11 year old tournament will be played Thursday July 13th - Sunday July 16th 

The 10 & 12 year old tournament was played Thursday June 22rd - Sunday June 25th 

Congratulations to the 2017 Charis 12 Year Old Tournament Champions Taunton East 
Congratulations to the 2017 Charis 10 Year Old Tournament Champions New Bedford 
Register now by using the Buy Now button below or by mail by using the Printable Entry Form and sending to PO Box 458 N. Easton, MA 02356 
Congratulations to those players selected for our Summer All Star Teams!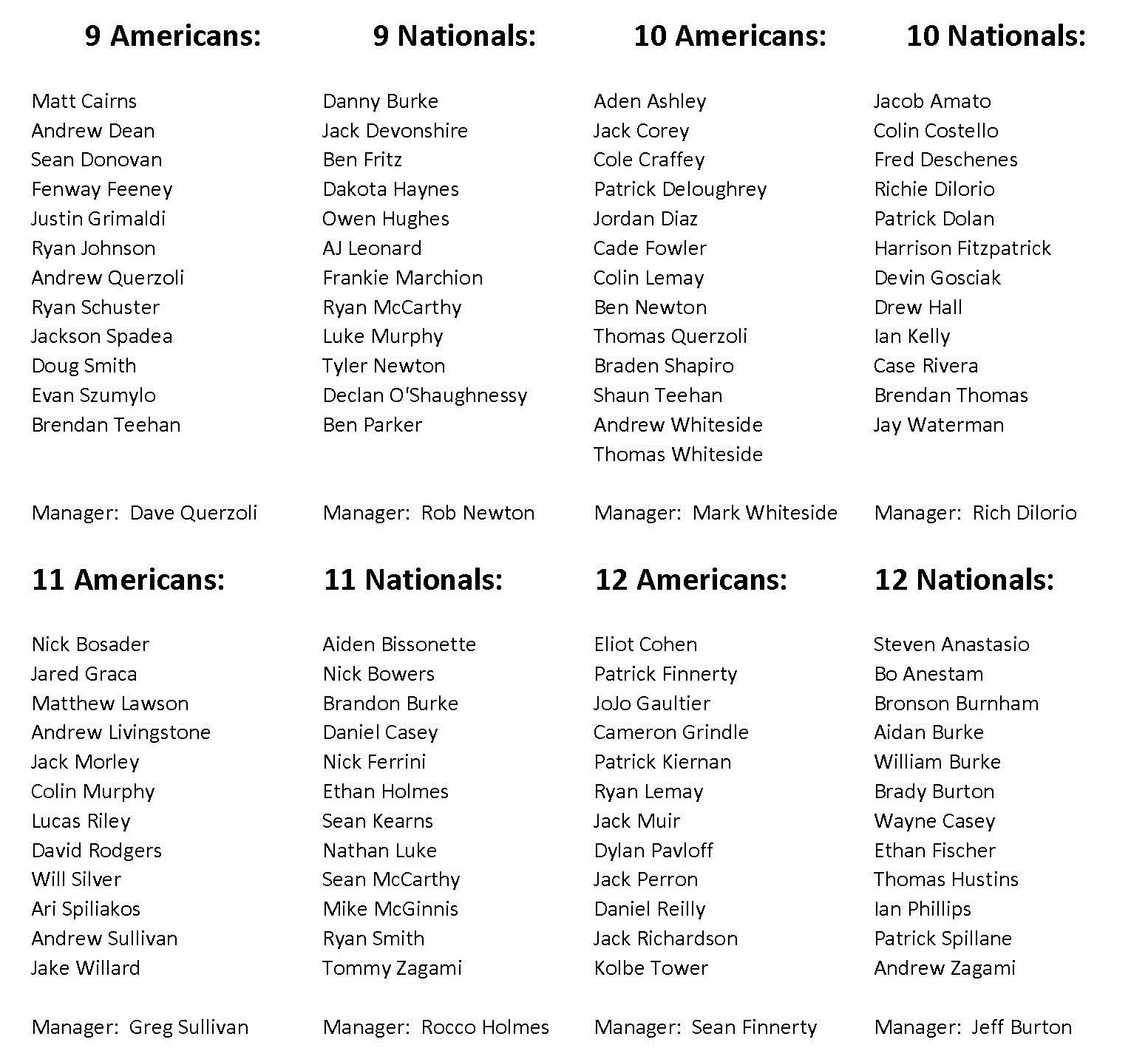 Congratulations to all those players who were drafted to a Major's Division Team!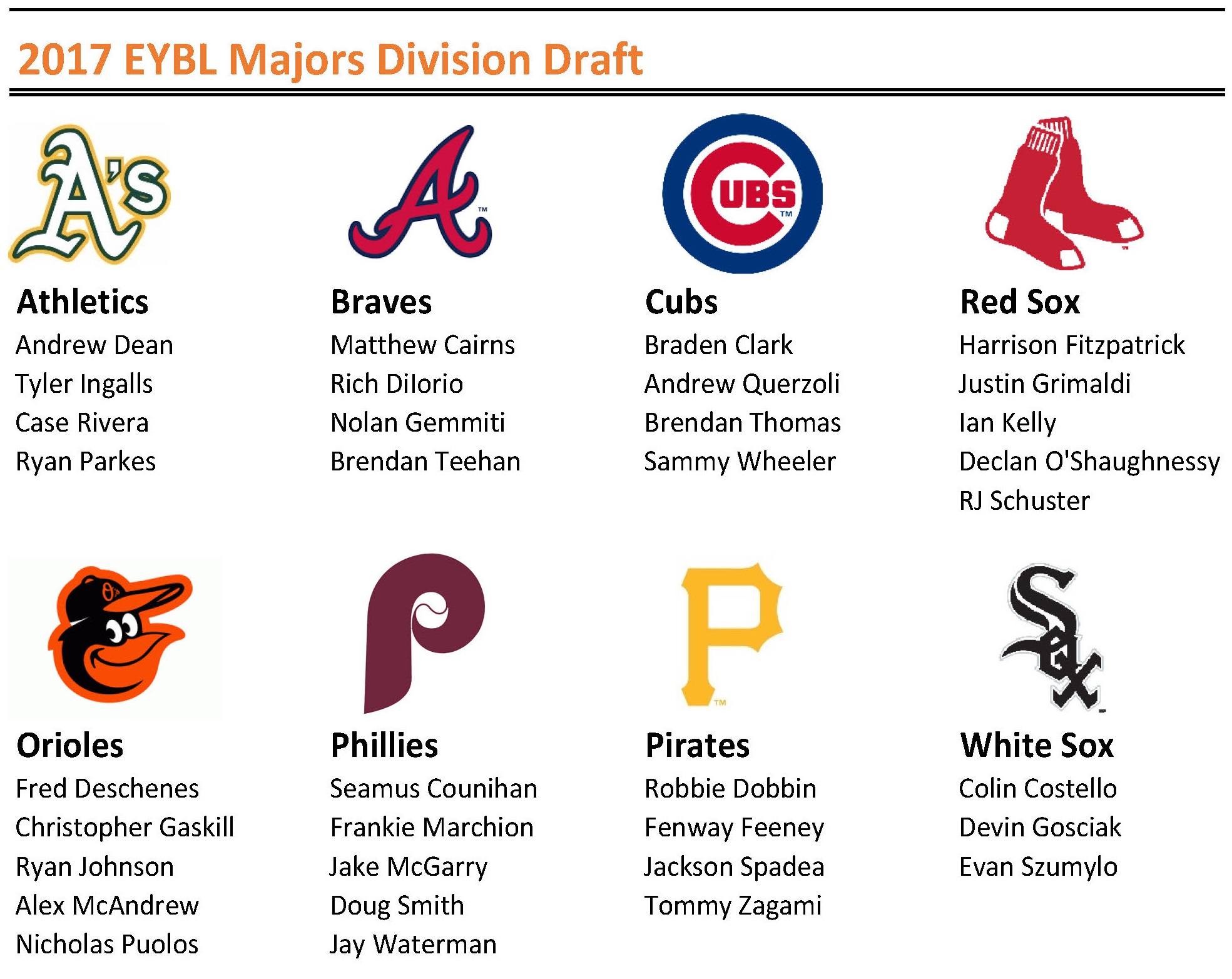 Mark Peterson Memorial Golf Tournament
Thanks to all the volunteers who helped make the Golf Tournament a huge success! A great day of golf and fun for the EYBL community!
The Golf Ball Drop Winners are:
1st Place  $500 - Leah Raming
2nd Place $250 - John Feeney
3rd Place $100 -  Allan Waldorf - He is happy to donate this prize amount back to the league  
Raffle Prizes - Un Claimed 

Game Night - 203864
Summer Fun - 4336147
Dodger Blue - 204739
Date Night - 204957 - half was claimed
Tournament survival kit - 4335897
Lottery Tix poster - 203793
Fire Pit and Smores - 203522
Visit to the North Easton Shops - 203713
Keep Calm and Smores-On -  4336209
Thunder Cooler- 4336241
Lottery Tix Basket - 149884
Golden state items  - 4336114
Red Soft Cooler - 4336292
Whale hello there - 204007
Just a reminder about our parking policy: 

There is absolutely no parking at the nursing home, you may use it as a drop off only. 
We have been notified by the nursing home that they will tow all unauthorized vehicles.
General parking - main lot off Mahoney Rd
You may park on Mahoney Rd as well but only up to our parking lot entrance, however we are not permited to utilize street parking within Friends Crossing. Please be respectful of all of our neighbors and do not access Militia Park from anywhere other then the parking lot.
There is no parking in the reserved lot adjacent to Jaycee and the storage sheds. The inner lot is reserved for those who help out at the fields on Saturday AM and have been given a parking placard. Please have your placard displayed when parking in the inner lot. 
If you would like to find out how earn the priviledge to be able to park in the reserved lot, please show up at a work party at 7 AM Saturday mornings with the other volunteers and ask for Rocco Holmes.
EYBL recognizes Cheryl Piesco for all her years in servicing and supporting the league!